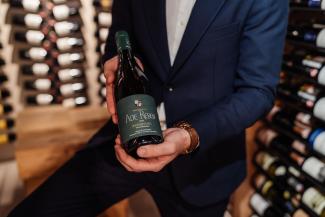 Wine
Good wine is worth traveling for, good wine is worth tasting.
There are many exceptional wines all over the world, it would be a shame not to embark on an extraordinary journey to get to know them. Wine and food enrich and complement each other. With us you can enjoy the pleasure from over 8,000 bottles in our wine cellar to the fullest.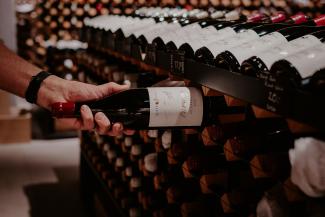 Local wines
Their taste is close to our hearts. They are made near our city or country, the same sun shines on the vineyards, and our taste buds can easily uncover their hidden secrets. It is the wines from behind the nearest hill that can be so surprisingly enchanting. Come with us to explore wines from Slovakia, Austria, the Czech Republic or Hungary.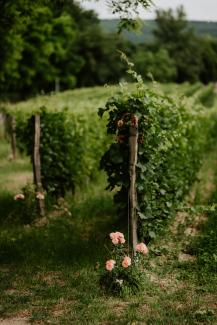 World wines
The easiest way to travel is in a glass of good wine. Wine best gives you the taste of the sun that shines on the grape leaves or the rain that enriches the soil on the other side of the world. We tasted all the wines in our offer, got to know the producers and fascinated by their stories decided to pass on all that beauty.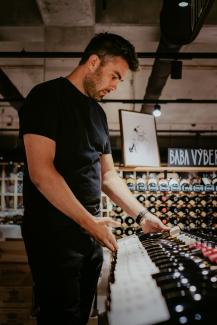 Quality
Behind an honest and authentic wine, look for the heart of the winemaker, his unique approach, the manual harvesting of grapes and the care of the wine. Its storage, which we take special care of here, is no less important. We keep the wine at a constant temperature of 15.5°C and humidity of 65%. All bottles are stored in a horizontal position with no access of sunlight.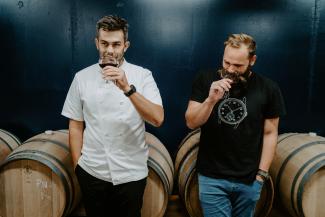 Taste
Statistically, taste is said to be the most important feature of any wine under consideration. However, we go much further than that. We want our guests to like the look of the wine, to love its scent and provide them with a truly exceptional experience. It is totally up to you whether you let our sommelier guide you or you decide to go your own way.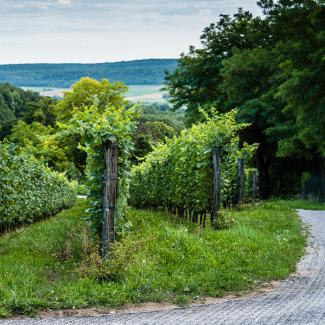 Peter Lunter
Our main sommelier responsible for the selection of wines at the ECK restaurant and a devoted fan of German Riesling. Peter set out on his wine journey abroad where he had the opportunity not only to gain work experience under the guidance of excellent world-class sommeliers, but also to taste authentic wines from all over the globe. You will soon discover his soft spot for exceptional wineries in our wine card.