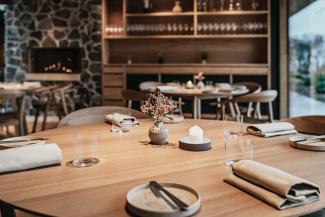 CRAFTSMEN
The restaurant consists not only of food and wine, but of every single piece that completes its soul. The people who work with wood, metal, brush or flour create their master pieces with love and passion. In our ECK restaurant, this message can be found wherever you look. We are very happy that they are part of our team taking care of you.
Baker
Bread is the most ordinary dish, yet truly priceless. It makes you feel the power of nature, which has allowed wheat or rye to grow and ripen. Its crust is the heart of the baker who baked it. Ours is born under the hands of baker Dávid Oroš. Carefully prepared from fresh sourdough, kneaded and baked in a stone oven.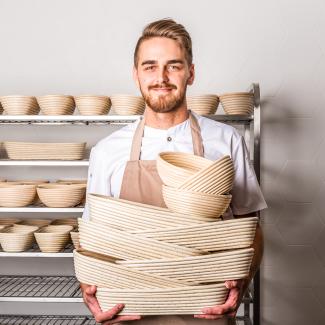 Plates
We care about the ingredients we cook from as much as we care about the plates on which we serve meals to our guests. Two exceptional Slovak ladies from Si.Li. ceramics, Simona Janišová and Linda Viková, who share a passion for porcelain and stoneware, have taught us to look at ceramics from a different point of view. For ECK, they combined the uniqueness of natural materials and the legacy of the sea, which once was here at Devín.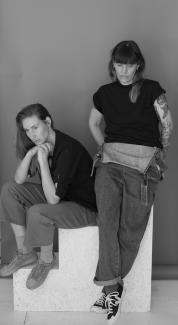 Winemaker
Devín is an amazing place peppered with vineyards. One particular winery is also located in our neighborhood, and its wines are the authentic image of the place where they originate. Zlatý roh winery takes care of its vineyards with respect for nature and does not interfere in the production process. The result is an exceptional natural wine that bears the seal of Devín and winemaker Filip Nagy.
Art
Art is the result of an amazing process of creation, just like cooking. On the one hand, it is creativity that unites them, on the other hand, they diverge in transience. Art is timeless and transcends years of life. The result of cooking is a short, tasty moment. Honoring this paradox, the artists Pali Susa and Andrej Margoč, together with Zuzka Dankovou participated in the selection of artworks in our restaurant.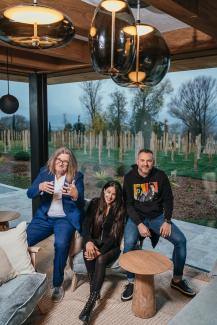 Wood
Natural material that has been diligently growing and maturing for several years. Its uniqueness cannot be neglected. Tomáš Stopa, whose hands created wooden accessories in our restaurant, also approaches the gifts of nature with respect and esteem. Wood is a natural element that must not be lacking in ECK.
Metal
Another fascinating material that, under the hands and hammer of Adam Čierny, changes its form and brings a new dimension to ECK. Thanks to craftsmanship and the study of fine arts, Adam is able to materialize our ideas.