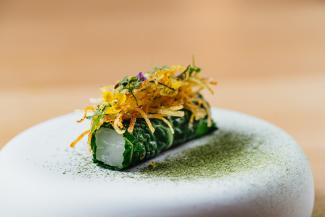 Feeling good and at ease is the first course of every good dinner.
Accept the invitation to a place with a magnificent view of the Devín castle and the vineyards, extraordinary wine from all over the world and food in its most natural taste.
FOOD
Food is a desire. A desire for a good taste, an enticing scent, or an exceptional experience. With food, you realize that you are alive and feel good. Nothing more and nothing less. On our plates you will find passion for food, a balance of tastes and the beauty of nature.
You will enjoy it in the form of a 7-course tasting menu tasting menu.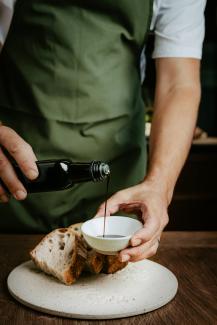 Wine
Good wine is worth traveling for, good wine is worth tasting.
There are many exceptional wines all over the world, it would be a shame not to embark on an extraordinary journey to get to know them. Wine and food enrich and complement each other. With us you can enjoy the pleasure from over 8,000 bottles in our wine cellar to the fullest. You can find the current offer HERE.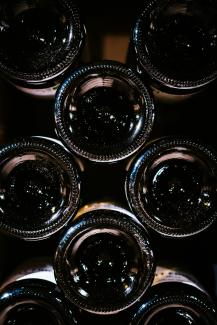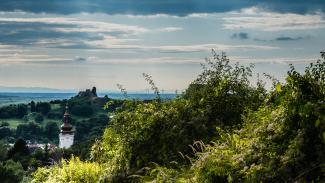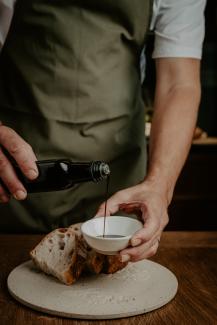 RESERVATION
A visit to the restaurant is only possible with a reservation in advance. You can find more information HERE.