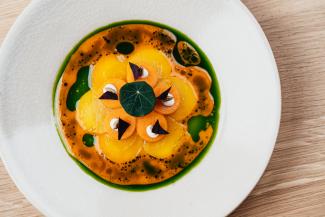 FOOD
Food is a desire. A desire for a good taste, an enticing scent, or an exceptional experience. With food, you realize that you are alive and feel good. Nothing more and nothing less. On our plates you will find passion for food, a balance of tastes and the beauty of nature.
You will enjoy it in the form of a 7-course tasting menu tasting menu.
Plate
Each plate bears the chef's stamp, his desire to discover, try and look for combinations of both classic and new cooking techniques. All ingredients have been dutifully searched for, tasted and tried. Our meals retain their original taste and texture, yet will delight you with new combinations.
Taste
Discover taste – the essence of a good meal. Discover the taste of the region that goes beyond the state borders and bears the unmistakable footprint of Central Europe.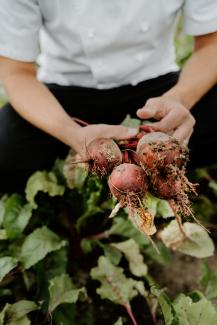 Respect
We worship all we use to prepare meals for our guests. This trend of ours will never change. We are looking for the purest that food has to offer in its beauty and taste. Some of the ingredients we use in our kitchen come from our garden and farm. Everything that is edible gets a chance with us.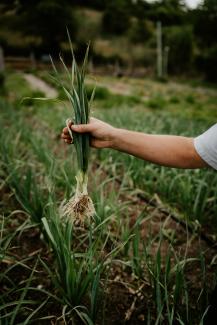 Cuisine
We cook on the fire to make the exceptional taste of the basic ingredient stand out. Everything around is fine-tuned so that the dish itself and its side dishes make the perfect match. We have preserved the soul of the regional cuisine's heritage and added a few new details.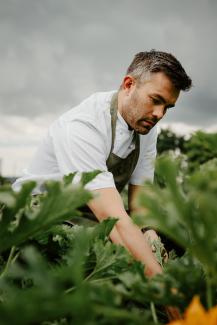 Daniel Tilinger
The chef, the heart of the kitchen and the main taster of all ingredients used to prepare meals at the ECK restaurant. Learning from the best chefs abroad is a difficult journey. It requires ambition and a strong will to succeed and make good use of it later in life. This is Daniel's journey that does not get any easier here at Devín as he is the man behind the whole concept of the ECK restaurant.